Click on your flag for the right country and currency!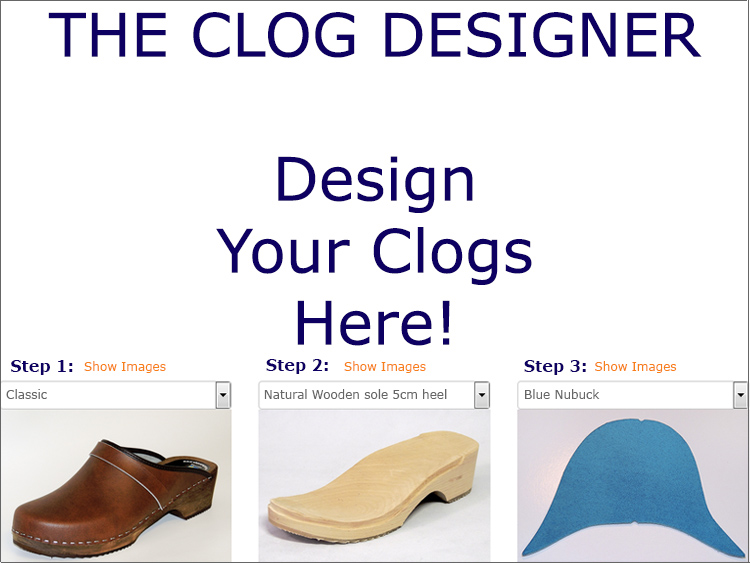 The Clog Designer - Here's where you can design your own clogs!

Design your own traditional clogs, soft-soled work clogs, children's clogs or clog sandals. Have fun! Check your foot against our Size Guide to make sure you get the size you need.
Clogs by Nybrotoffeln-Welcome to our world!



View our online shop to find classic clogs, clog sandals, children's clogs and lighter work clogs all in timeless designs and exciting colours as well as comfortable clogs with soft soles and more heavy-duty work clogs. This is where you can design your own customised clogs or sandals, browse through our gallery for inspiration and find out about our company. Come on in!